THE BRAND BEHIND HAILEY BIEBER'S ROBE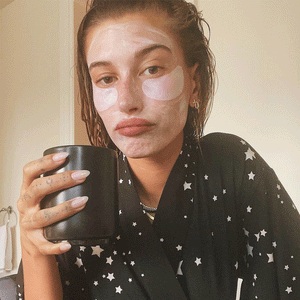 THIS PAST SATURDAY HAILEY BIEBER POSTED A SERIES OF PHOTOS AND VIDEOS WEARING THE MASONGREY BLACK STAR KIMONO. MASONGREY IS A FEMALE OWNED AND OPERATED BUSINESS WHERE EVERYTHING IS MADE RIGHT HERE IN LA. CREATOR AND DESIGNER MAXINE BASCUE DEVELOPED THE IDEA FOR MASONGREY AFTER SHE NOTICED A LACK OF COMPANIES AND BRANDS MAKING SEXY, COZY AND FASHIONABLE LOUNGE WEAR. THE RESULT IS MASONGREY!!
MASONGREY DROPS A NEW LINE FILLED WITH NEW PRINTS EVERY TWO MONTHS BUT ONE CONSTANT IS OUR EVER-POPULAR BLACK STARS PRINT, AS SEEN BEING WORN BY HAILEY BIEBER.
IN HAILEY'S SERIES OF PHOTOS AND VIDEOS SHE SHARES AN ELABORATE SKINCARE ROUTINE INCLUDING A HYDRATION MASK, DEPUFFING EYE MASK AND GOLD SCULPTING BAR, FOLLOWED BY A HYDRATING SERUM WITH NIACINAMIDE AND SPF! AT THE END SHE IS LEFT GLOWING AND AS BEAUTIFUL AS EVER IN NOTHING BUT HER MASONGREY ROBE.
MASONGREY IS KNOWN FOR HAVING THE MOST LUXURIOUS FABRIC THAT YOU WILL NEVER WANT TO TAKE OFF! SO…WHAT PRINT WILL YOU GET?
https://masongreyla.com/collections/all-1/products/kimono-black-stars