MEDIUM | The ultimate Valentine's Day guide to celebrate all things love in 2021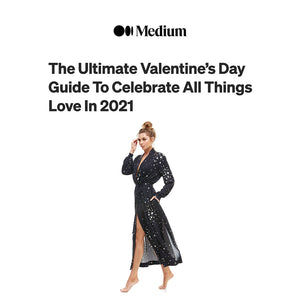 "Welcome to our Valentine's Day gift guide, where you'll find great gifts ideas for your #WCW or #MCM. Let's face it, 2020 devoured us, so let's spread some love this Valentine's Day! Below you'll find the best of everything in fashion, beauty, technology, food and everything in-between!
Conversely, if you're nursing a broken heart, curl up with a bottle of wine and DIY cocktails with everything from Ciroc, Krug Champagne, Barefoot Wines and more!
So without further ado, here is your Ultimate Gift Guide for Valentine's Day! It covers flowers, small budget gifts and gifts for the home."
https://tjbdaily.medium.com/the-ultimate-valentines-day-guide-to-celebrate-all-things-love-in-2021-2ed473485932