OK! | Green is the new black: Eco-Friendly fashions to shop on earth day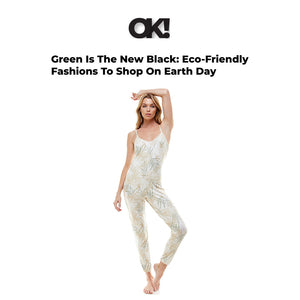 "Time to show the planet some love as Thursday, April 22 is Earth Day!
First held on April 22, 1970, Earth Day now includes a wide range of events coordinated globally by EARTHDAY.ORG, including one billion people in more than 193 countries. The 2021 theme is "Restore Our Earth," which focuses on natural processes, emerging green technologies and innovative thinking that can restore the world's ecosystems. 
This means there is no better time to turn our attention to eco-friendly fashions, as sustainability is always in style.
MASONgrey emphasizes slow manufacturing processes in order to ensure their items are crafted with sustainability in mind. You may have noticed that the brand doesn't have average, seasonal launch times, instead creating new styles and prints based on timely inspiration and necessity."
https://okmagazine.com/p/green-eco-friendly-fashions-style-earth-day/